YOUR BUSINESS, TOGETHER WITH OUR EXPERTISE
The Creams brand is built on the entrepreneurial drive and operational expertise of the franchisees and Creams ensure that franchisees are supported to provide a distinctive customer proposition and business development.
Creams has grown from strength to strength and now has c.100 restaurants in the UK, most of these being Franchised. Creams provides franchisees with end to end support from location finder, turnkey shop fitting to store opening, training and ongoing local support.
As franchisor, Creams actively markets the brand, sources high quality and authentic ingredients, manufactures the gelato in the UK and provides an innovative, unique menu offering. Invests into technology and supply chain infrastructure to be first to market, whilst being committed to Corporate Social Responsibility (CSR) and having a positive impact on the local community.
Creams empowers entrepreneurs with the creation of a strong franchisee network who share the same strategic and long-term vision.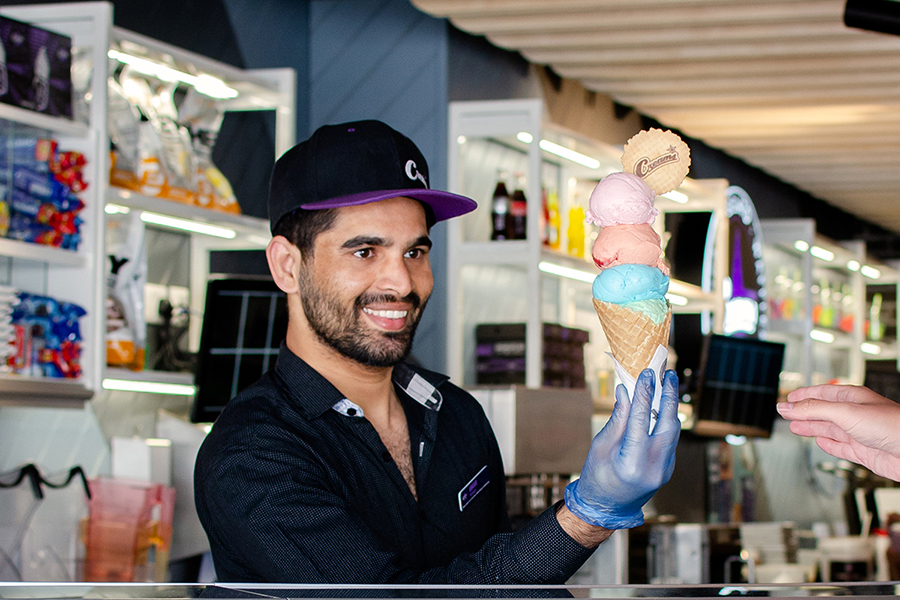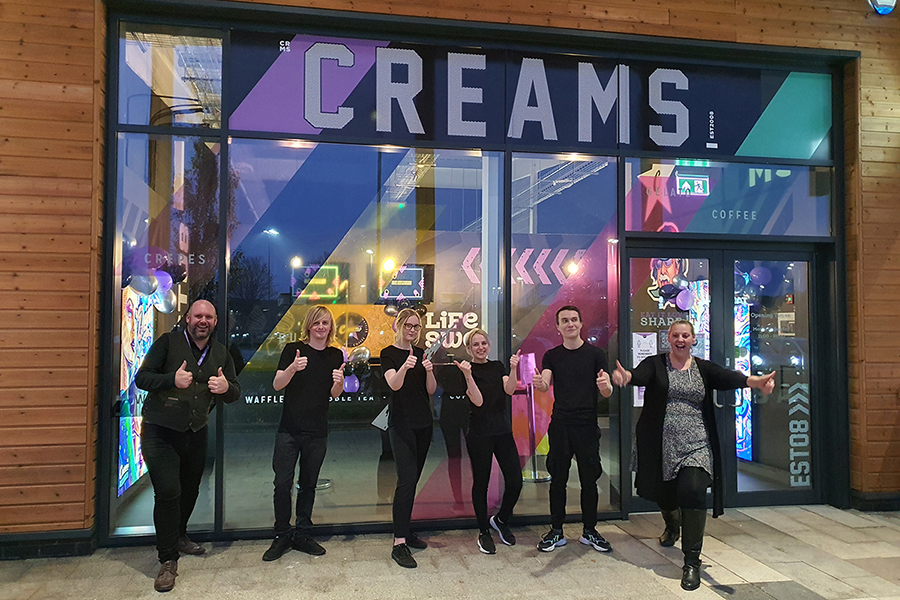 ON-GOING SUPPORT
Business planning and reviews with your area manager
Creams is innovative and adapts quickly to situations and implements solutions
Use of market leading digital technology to drive business performance
Ongoing support from your designated area manager

CREAMS TRAINING ACADEMY
Four Training Centres throughout the UK to train and coach franchisees and their management teams
Comprehensive eLearning platform Operational manual
Opening training and support from the Creams Launch Team to ensure your team are trained and have the skills / knowledge to ensure they deliver excellent customer service and brands standards
HR department to assist you with recruitment and employment compliance
Apprenticeships programmes bespoke to Creans for career progression and development opportunities